Wow! How time flies and how fast our little ones are growing up. This time next year, your child may be near the end of their Kindergarten year *sniff. As you may know, Kindergarten registration is near. Here is a list of schools that contain registration dates and other important information you need to know now (early spring of 2021) for the fall 2021 school year. I've gathered all the public and private school information I could find throughout Washington County. I hope this helps some parents out and feel free to email me with questions and I'll do my best to point you in the right direction.
Central Christian Academy Kindergarten Registration


Central Christian Academy of 145 McGovern Road, Houston, PA will hold Kindergarten Screening on Monday, March 29, 2021. Students must turn 5 by September 1. Please bring a copy of immunization records and birth certificate. Please call 724-746-4902 to schedule an appointment.

Trinity: Must be 5 by Sept. 1 - Register online. Email: mdigon@trinityhillers.net or call 724-223-2000 ext. 6510 with questions

Canon-Mac: Must be 5 by Sept. 1. Anytime in March 1-31. Register online, or call: 724-746-2940 with questions.
Washington: March 9. Must be 5 by June 1. 724-225-5150. Must call now to register. More info here.
Peters Township: Online Registration Opens March 10-11, 724-941-6260. Must by 5 by Sept. 1.
Bower Hill Elementary School
March 10-11
Pleasant Valley Elementary School
Not updated on the website yet, but will probably be around the same time as Bower Hill
Fort Cherry: The paperwork portion of K registration will be completed online this year. The registration portal will open Wednesday, April 7th. If you have questions or do not have access to a computer, please contact Mrs. Carol Staley at cstaley@fortcherry.org or 724.796.1551 ext 2418.
Chartiers Houston- Allison Park: Information not yet updated on their website. Call 724-745-4700 Ext 3.
McGuffey: Must be 5 by Sept. 1. Parents must call to register for orientation and for registration.
Joe Walker: Wednesday, March 17, 2021 By Appointment, Call 724-222-3061
Claysville Elem: Wednesday, March 24, 2021 & Wednesday, March 31, 2021.By Appointment, Call 724-666-7772
Beth Center: Friday, March 12th & Friday, March 19th from 8:30-2:30. It is mandatory that only one parent attend with their child. Both the parent and child will be required to wear a mask. Must be 5 by July 1. 724-267-4910. More info here. Registration packets, containing all of the necessary registration forms, will be available for print online or can be picked up at the Elementary School anytime Monday - Thursday.
Bentworth: Kindergarten Registration for the 2021-2022 school year is happening now! Form on website here. Call 724-239-3606 with questions. Must be 5 by Sept 1.
Avella: April 8-9 Call 724-356-2294 for an appointment
JFK: Must be 5 by Sept. 1 Registration open until classrooms are filled. Parents must call to register 724-225-1680
--
We try and make sure this info is as accurate as possible. BUT please call the school and click the links and double check all the info as it can change without notice. If you do not see your Washington County school listed, please email me and I will try and help you find the details. And if you know of one I don't have please feel free to send me the info at heathers@macaronikid.com. Thanks!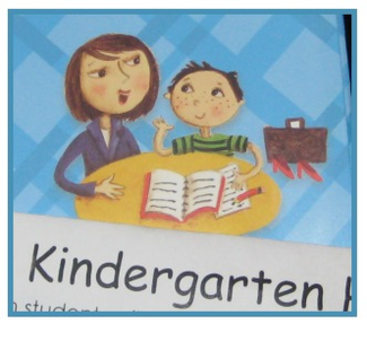 Thank you to Central Christian Academyfor sponsoring this article.
Could not reach these schools for current info this year. This info is from last year...
Faith Christian School Must be 5 by Sept. 1. Call for appt. 724-222-5440