As a music school, we love the idea of giving experiences as gifts!
Here in Pittsburgh there are so many ways to take advantage of that. For example:
Purchase a membership for one of the museums
Gift a membership for the zoo
A Gift certificate for the CLO or Symphony and your students can select the show they wish to see
Give instruments so you can make music at home
Create a personalized bundle with Kathy's music for instrument or voice lessons for your child.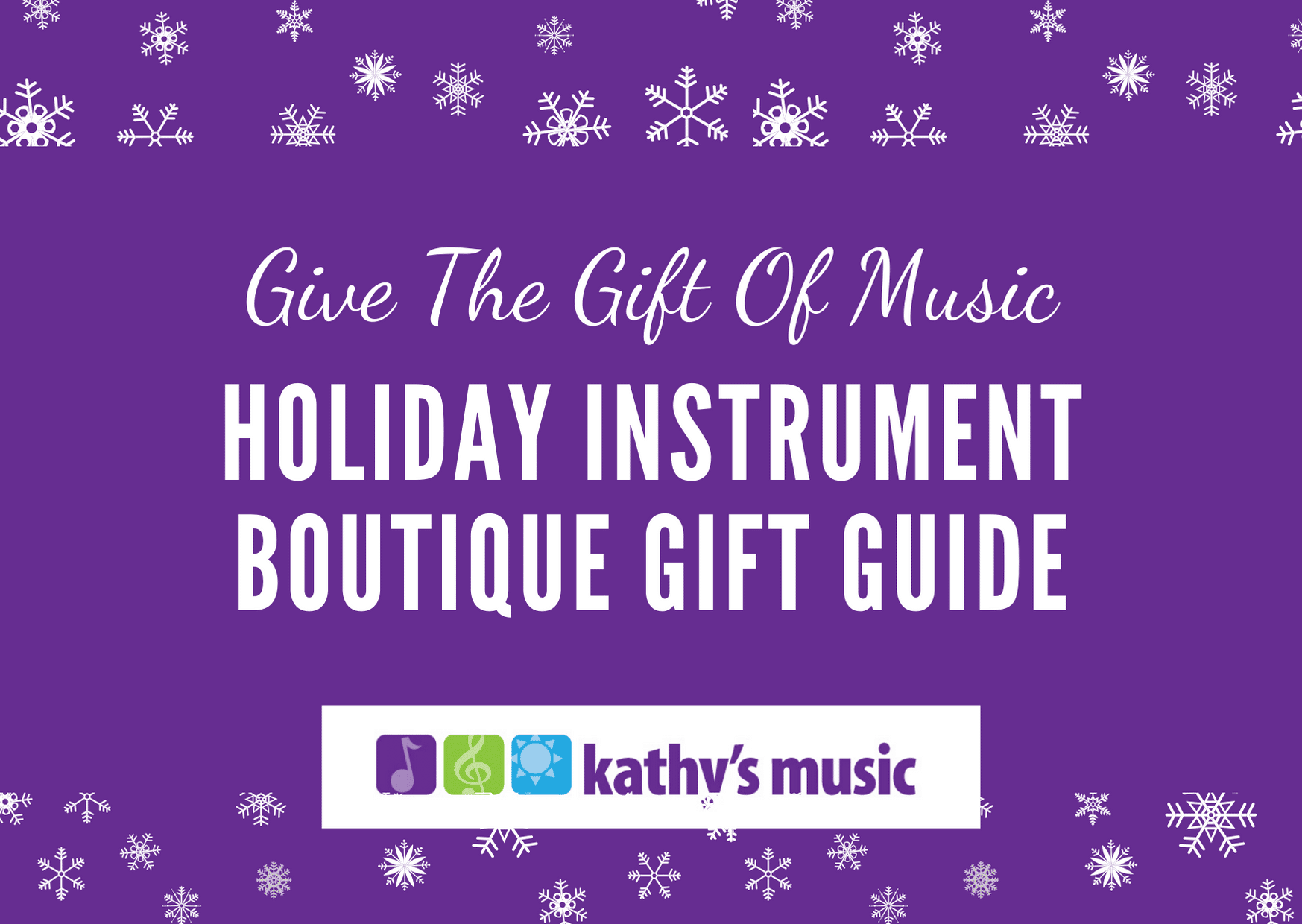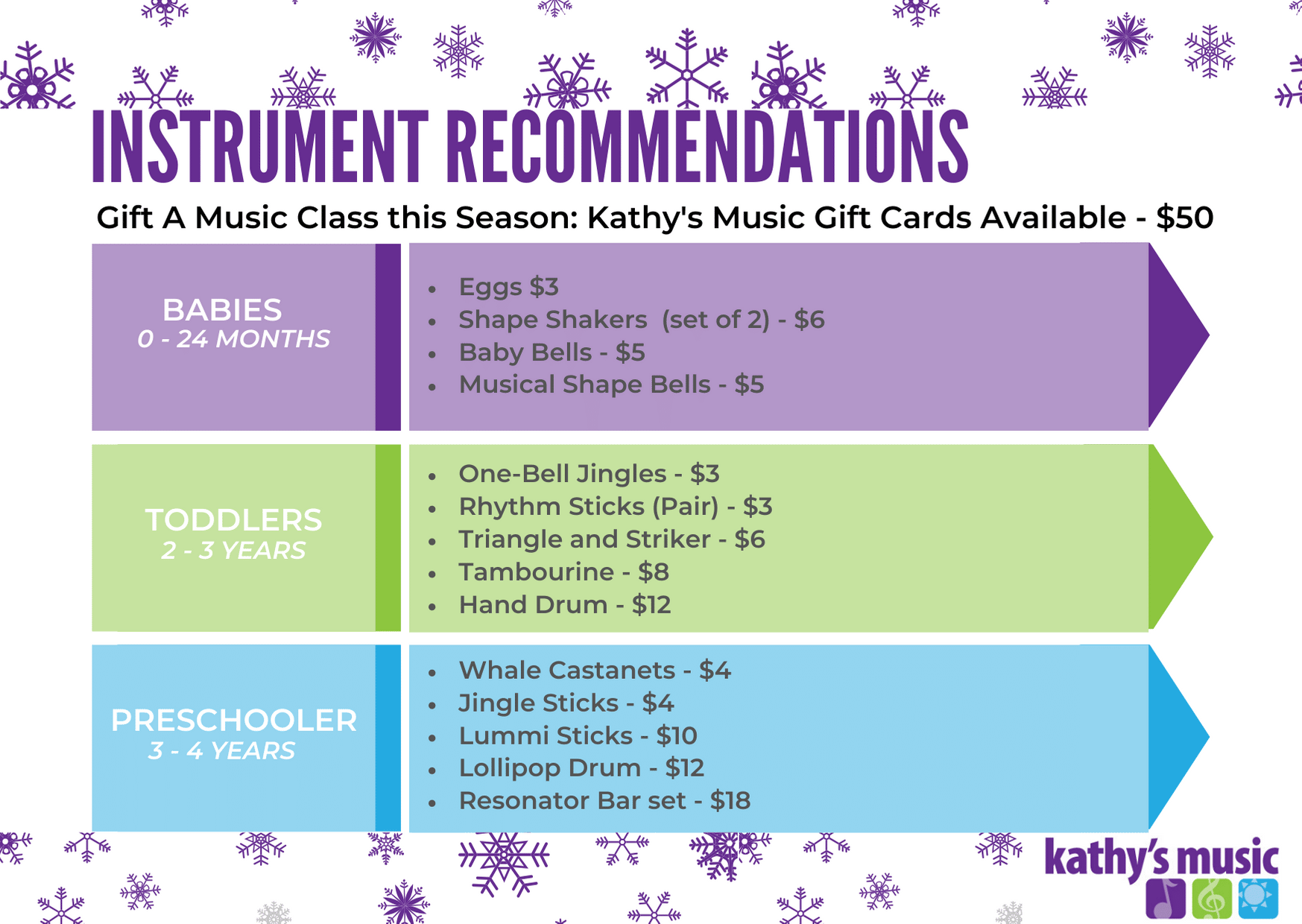 For our little musicians, we recommend buying high-quality instruments for your at-home instrument collection. At the studio, we have a variety of instruments available in our Holiday Instrument Boutique. Including:
Babies & Toddlers (0 – 24 months)
Eggs $3
Shape Shakers (set of 2) – $6
Baby Bells – $5
Musical Shape Bells – $5
Toddlers (2 – 3 years)
One-Bell Jingles – $3
Rhythm Sticks (Pair) – $3
Triangle and Striker – $6
Tambourine – $8
Hand Drum – $12
Preschooler ( 3 – 4 years)
Whale Castanets – $4
Jingle Sticks – $4
Lummi Sticks – $10
Lollipop Drum – $12
Resonator Bar set – $18
All the instruments have been carefully selected to be developmentally appropriate and totally safe for your children.
If you would like to purchase anything from our holiday boutique, please pop into the studio and we would be happy to help. Alternatively, you can call us on: 412-345-5200
Alternatively, you can always purchase a Kathy's Music Gift Card from our website so your little musician can enjoy a musical 2020!
PURCHASE A GIFT CARD